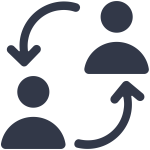 Ready to take charge of
your statistics?
Looking for a qualified, professional, and responsive statistical consultant?
Meet Dr. Amanda Rockinson-Szapkiw… the expert on the YouTube Channel "The Doctoral Journey" with over HALF A MILLION VIDEO VIEWS and counting…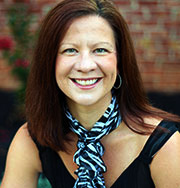 Dr. Szapkiw assists graduate and doctoral students by:
solidifying their direction for quantitative research studies
running and explaining statistics
providing feedback on design and results sections in manuscripts and on assignments
Dr. Szapkiw combines her expertise in research and statistics with her ability to communicate complex concepts in easy to understand language, so you understand your research and analysis and can explain them, with confidence, in your assignment, your manuscript, and your defense.
"You went the extra mile to take time to truly help me and I believe that personal connection helped me hold on. When I finish my Ed.D… YOU are one that I will brag about."
-Deb, Doctoral Student Who Now Has Her EdD
"I am very pleased with the quality of work as well as the fast response." -Angela, Dissertation Client
Dr. Szapkiw consults with a limited number of students and clients each month who need expert research and data analysis consulting, so definitely plan ahead.
Contact us now to get started.
Here's what Dr. Szapkiw can provide as your statistical consultant:
Dissertation Consulting
Proposal consulting – Provide comments using the commenting and track changes function in Word to give expert guidance on the proposed methodology and analysis.
Masters Thesis Consulting
Conduct your analyses, including descriptive statistics and assumption testing, using SPSS software. This includes explanation of how you can run your own analyses.
Provide all of the results (e.g. tables and graphs from SPSS) to you as a Word .doc file, along with a narrative, showing you how to interpret and report the results.
Provide phone or VoIP support to review how to conduct and interpret your data analysis, answer questions, and provide coaching to you on your oral defense. (Phone and VoIP calls typically need to be scheduled 3 business days in advance.)
Provide email support with a 5-business-day or less turnaround. As some questions are better answered verbally, a phone conference may be requested as a response to an email.
Provide feedback on your written results section in your manuscript.
Pricing
The typical rate is $75 per hour with a minimum of four hours ($300).
Depending on the content, length of your manuscript, and needed turn around time (e.g. expedited), package pricing may also be an option.
Turnaround Time
Turnaround times are always dependent on the length of our current client waiting list, the current state of your content/data, and the length of your manuscript. After an initial overview of your manuscript, an approximated time-to-completion can be given.
"But my manuscript is due soon and I need it quickly!"
Sometimes time gets the best of you and you're down to the wire with finishing your statistics… and you need help yesterday!
Depending on availability, expedited turnaround times may be available. Let us know your desired time frame, and we may be able to accommodate.
I'm Ready to Take Action! Help Me Finish My Stats!
"Amanda's statistical expertise saved my life this semester!"
Maria, Doctoral Student
Ready to finish your stats, to know they're ran and analyzed correctly, and to finish your dissertation / thesis / manuscript?
Fill out the contact form below. Or email The Doctoral Journey team at "Support@TheDoctoralJourney.com."
Responses are typically made within 48 hours.
All the best in your statistical success!
Contact Us to Help you Conquer Your Research & Statistics